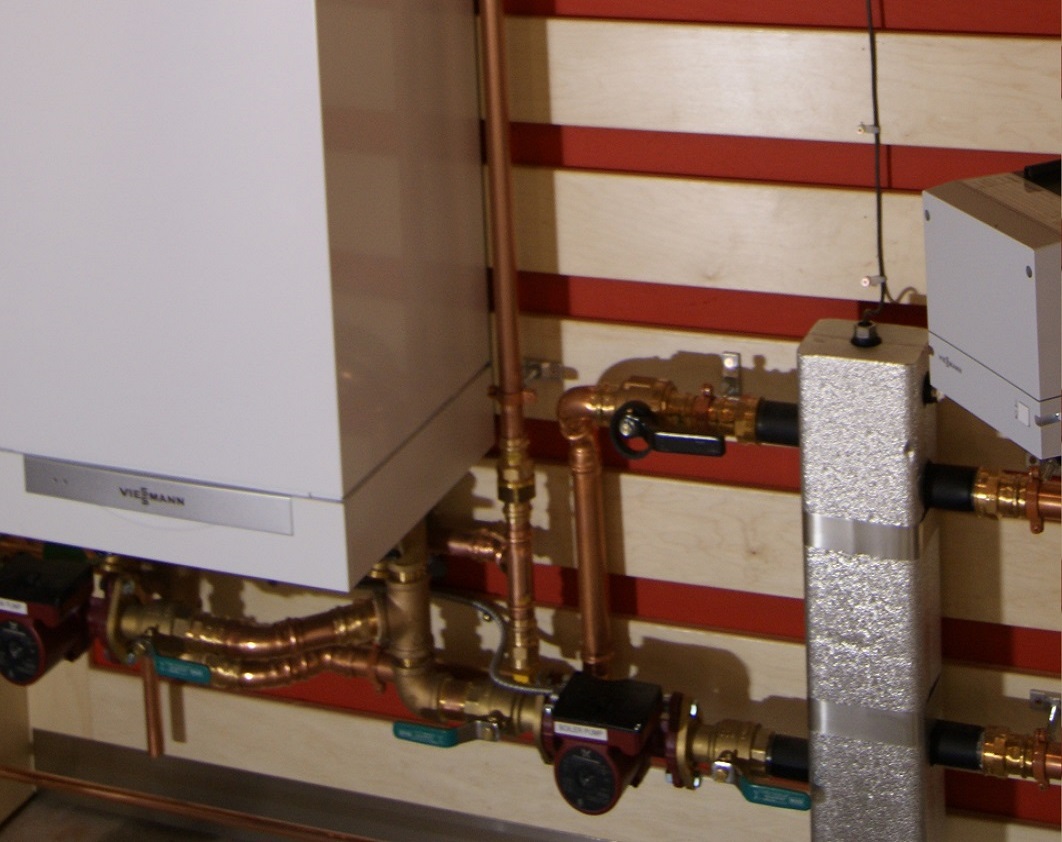 Condensing Boilers & Maintenance
In a conventional boiler, fuel is burned and the hot gases produced are passed through a heat exchanger where much of their heat is transferred to water, thus raising the water's temperature.
One of the hot gases produced in the combustion process is water vapour (steam), which arises from burning the hydrogen content of the fuel. A condensing boiler extracts additional heat from the waste gases by condensing this water vapour to liquid water, thus recovering its

"

latent heat".
The additional energy recovered enables the boiler to operate continuously at much higher efficiency levels, resulting in lower heating and hot water running costs.
As with all oil-fired appliances, Condensing Oil Boilers require commissioning at the time of installation. This simple process ensures that the boiler is working at peak efficiency which, in turn, will result in lower running costs and long term reliability. Annual maintenance is also made easy by cleverly designed front service access to both the burner and all the internal serviceable parts. This feature enables Condensing Boilers to be fitted neatly and unobtrusively within either the kitchen or utility room environment. Alternatively, if internal siting is a problem, space-saving outdoor versions are available.
Boiler Maintenance
PHS are now fully OFTEC registered and compliant, allowing us to repair boiler faults and be the single stop for your conventional boiler needs.
Regular boiler maintenance provides a host of benefits, from increasing the efficiency & life of your boiler, reduces the likelihood of costly breakdowns and reducing the amount of emissions that your boiler produces, so you will be contributing towards protecting the environment.
So call us today on:

+44 1534 854052

and we'll send one of our trained engineers to your home to give you a no-obligation quote free of charge.